The Law firm of Ronemus & Vilensky: Proud Sponsor of the 2022 Puerto Rican Day Parade in NYC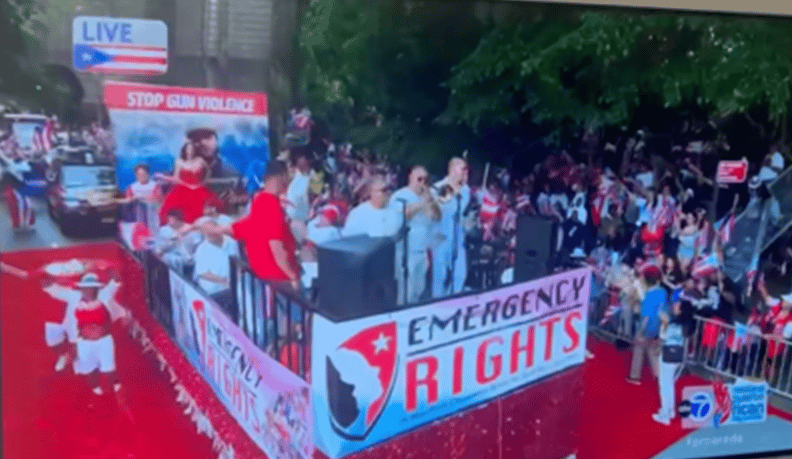 Written by Ronemus & Vilensky on June 16, 2022
The Law firm of Ronemus & Vilensky is proud to have participated as a sponsor at this year's Puerto Rican Day Parade, which took place Sunday, June 12. The 65th annual event made its return to its traditional format after a two-year hiatus due to the COVID-19 pandemic. The parade travels down Fifth Avenue from East 44th Street to East 79th Street in Manhattan, and celebrates the rich and lively Puerto Rican culture, achievement and legacy with music, dance, food, and colorful floats.
The Law firm of Ronemus & Vilensky proudly sponsored the float for Emergency Rights, a non-profit organization that provides resources to help the diverse residents of the South Bronx – from victims of household fires to lead poisoning, domestic violence and abuse, construction accidents, crime and gun violence, and disaster emergencies.
The Law firm of Ronemus & Vilensky works with Emergency Rights to help the community with these issues, which align with the law firm's specialized areas of practices: Burn Injury, Gas Explosion, Lead Exposure, Police Brutality and Discrimination, Civil Rights, Construction Accidents, and Medical Malpractice, among others. An accomplished personal injury law firm, Ronemus & Vilensky has helped thousands of injury victims receive the financial compensation they deserve.
This year's parade boasted 75 floats and about 15,000 people marching, with law partner Robert Vilensky in attendance and enjoying the festivities. More than one million New Yorkers filled the streets to celebrate Puerto Rican heritage.