Common Brain Injury Compensation Claims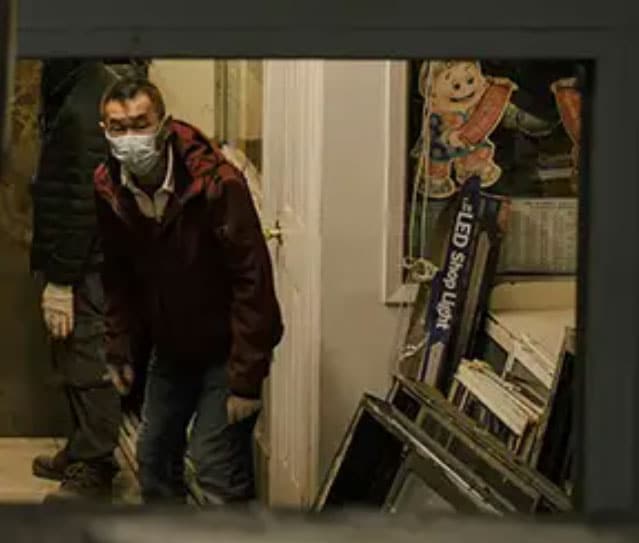 Written by Ronemus & Vilensky on June 9, 2022
Up to 1.4 million people in the United States suffer a brain injury each year, according to estimates from the Centers for Disease Control and Prevention (CDC). Such an injury can be mild or what is known as a traumatic brain injury (TBI), which is typically caused by a violent blow or jolt to the head or body. Mild head injuries can temporarily affect one's brain cells. A more serious brain injury can cause bruising, torn tissues, bleeding, and other physical brain damage. TBIs can cause long-term complications or even death.
Symptoms Related to Brain Injuries
A traumatic brain injury can have serious physical and psychological consequences. Some signs or symptoms may appear right away, while others may appear days or weeks later. A mild brain injury can cause the following signs and symptoms:
Headache
Vomiting or nausea
Drowsiness or fatigue
Speech difficulties
Dizziness or loss of balance
Sensory issues such as blurred vision, ringing in the ears, a bad taste in the mouth, or changes in smell
Light or sound sensitivity
Loss of consciousness (with the loss lasting a few seconds to a few minutes)
Problems with memory or concentration
Mood swings or mood changes
Sleeping problems
Signs and Symptoms of Severe Traumatic Brain Injuries
Loss of consciousness ranging from minutes to hours
Chronic headache or a headache that worsens
Vomiting or nausea on multiple occasions
Seizures or convulsions
Pupil dilation of one or both eyes
Clear drainage from the nose or ears
Inability to wake up
Weakness or numbness in the fingers and toes
Coordination problems
Loss or reduction of cognitive skills: significant perplexity, memory loss, issues with problem-solving skills
Irritability, combativeness, or other unusual behavior
Slurred speech, coma, and other consciousness disorders
Brain Injury Causes
Following are several common incidents that can result in severe brain injury and even brain damage:
Falls. Falls are the most common cause of a TBI in general, especially in older adults and young children.
Road Traffic Accidents. Accidents involving cars, motorcycles, or bicycles, as well as pedestrians, are a common cause of traumatic brain injury.
Sports-related Injuries. Injuries from a variety of sports, including soccer, boxing, football, baseball, lacrosse, skateboarding, hockey, and other high-impact or extreme sports, can result in traumatic brain injuries. These are especially common among teenagers.
Penetrating Wounds, Severe Blows to the Head with shrapnel or debris, and falls or bodily collisions with objects following a blast can all cause a head injury.
Brain Injury Claims
If you believe someone is legally responsible for your head injury and want to file a lawsuit, or if you're negotiating with an insurance company, filing a workers' compensation claim, or applying for other benefits, consult with a qualified law firm and lawyer experienced in personal injury claims, including one who specializes in brain injury litigation and head injury compensation claims.
The majority of personal injury lawsuits are based on a legal theory known as negligence. A negligence claim requires the person (plaintiff) bringing the lawsuit to demonstrate that the party being sued is legally responsible (defendant) for the injury. To prevail in a negligence lawsuit, you must demonstrate all of the following:
The defendant was required by law to exercise reasonable caution
The defendant failed to treat the plaintiff with reasonable care (for example there may be medical negligence involved in the claim involved)
The plaintiff's injuries were caused by the defendant's action (or inaction).
The plaintiff suffered measurable injuries and/or losses under the law.
Types of Head Injury Claim Compensation
A severe traumatic head injury often results in a brain injury claim in which the injured person is seeking compensation for medical care, including future medical treatment, medical bills, and other economic and non-economic damages. A typical brain damage claim, where the injuries are very severe, will include claims for damages for some or more of the following:
Pain, suffering, and amenity loss
Loss of wages
Medical expenses
Loss of future earning
Compensation for a partner or family member who becomes a full-time caregiver (including his or loss of earnings from previous work)
Future professional care costs
Cost of specialized aids and equipment
Compensation for any items damaged in the accident (particularly appropriate in road traffic accident claims
Ronemus & Vilensky, personal injury solicitors, specialize in TBI claims. We have represented injured parties in numerous cases and throughout the litigation process. This includes getting compensation for our clients — more than $20 million in damages for victims of brain injury in NYC caused by accident or acts of violence. How much compensation depends on the specifics of each claim. Some examples of awards our clients receive include:
Call us for a free consultation at 212-779-7070.