Apartment Fire In NYC – Who is Liable?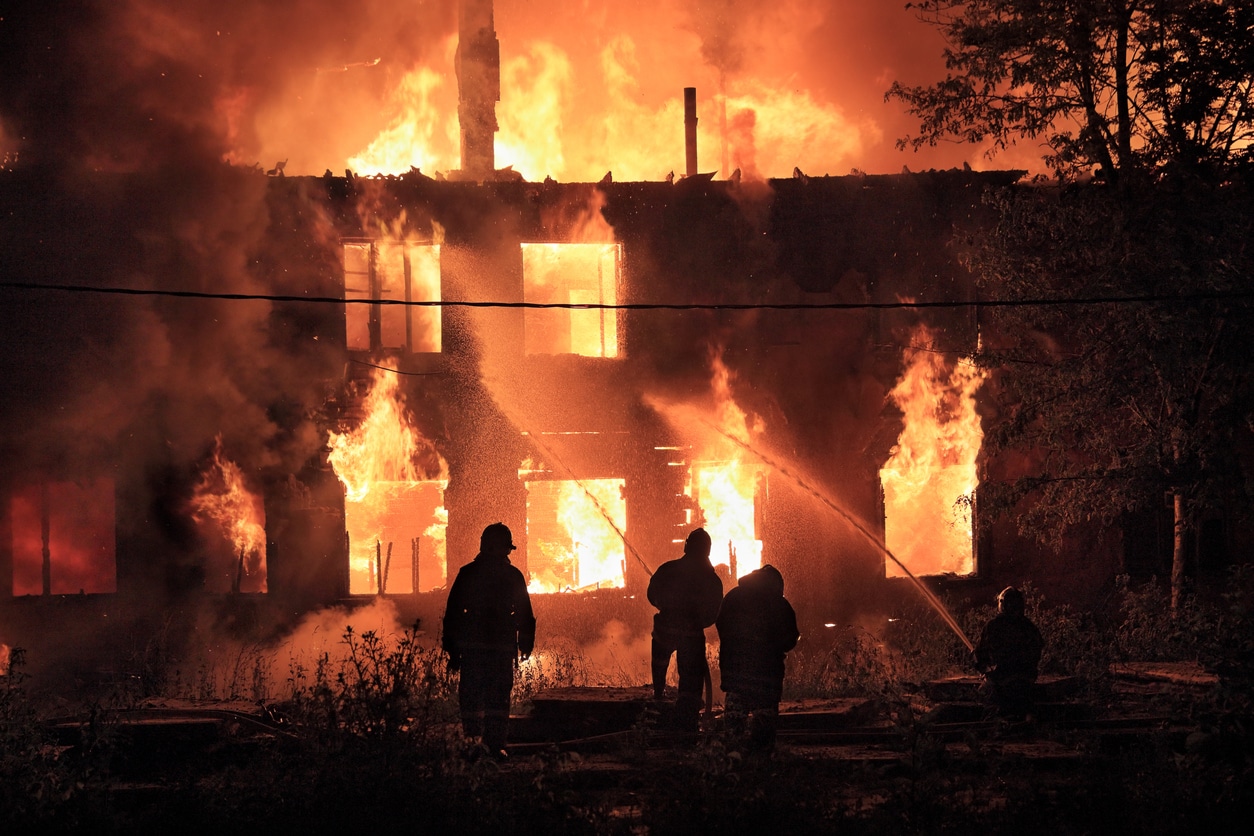 Written by Ronemus & Vilensky on August 6, 2021
An apartment fire can destroy a building, cause loss of life or severe injuries as residents attempt to flee a burning building or succumb to smoke inhalation, displace tenants and upend families. We have seen time and again the result of devastating apartment fires in New York.
There have been numerous fires over the years. For example, a fire started in the upper floors of a duplex apartment in the Bronx killing 19 people and severely injuring 32 others. Mayor Eric Adams deemed the Bronx apartment building fire "as one of the worst fires the city has seen in modern history."
According to fire officials, the fire started in a third-floor apartment where the tenant, his wife and eight children were trapped due to heavy amounts of smoke. When the firefighters arrived, they found people in the stairwells in cardiac arrest. Residents had tried to escape when the fire broke out but were overtaken by the smoke because of an open door. The door failed to close automatically. Residents also said that fire alarms in the building often malfunctioned.
In Queens, six people were injured when a fire broke out on the second floor of a three-story building. One man escaped and fell from the second story and split his leg as he landed on the concrete.
In another fire in Yonkers, the fire totally gutted a four-story building displacing 11 families and sending fire crews to the hospital with injuries. A New York City fire department official said the fire could have destroyed the entire block.
Liability for Apartment Fires
Are Building Owners Responsible?
In a previous blog we discussed how your landlord's negligence could have played a role in a fire in NYC. Let's take a closer look at when an apartment building owner could potentially be found liable for the damages and injuries caused by a fire, depending on the circumstances. 
Most apartment leases include clauses that pass the liability onto its tenants in event of a fire. However, when a landlord or property owner is negligent, you have a personal injury case.
For example, the cause of a fire could be due to faulty electrical wiring or another electrical hazard outside of a tenant's control. When a fire alarm or door malfunctions as in the example above, this is the responsibility of the owner and landlord. Taking no action to rectify a potentially hazardous situation and compromising the safety of tenants can be classified as negligence. Landlords are responsible for making reasonable efforts to keep their rental property safe for their tenants.
Here is a list of several landlord actions that may be deemed negligent:
Overcrowding
Out-of-date heating equipment
Faulty electrical wiring
Building code violations
Inadequate number of fire and smoke alarms
Defective smoke alarms
Blocked fire exits
Lack of sprinklers
Finding the source of negligence on your landlord's behalf is critical in creating and establishing a NYC fire injury case. 
Review Your Tenant Rights
Understanding your rights as a tenant and your landlord's obligation for safety is critical in navigating a NYC apartment fire. Be sure to review your rights and contact your fire injury lawyer as soon as possible. It's hard enough to lose your home, your belongings, and your comfort in an apartment fire. You shouldn't have to navigate the devastating aftermath alone.
Is My Neighbor Liable for a Fire?
If your neighbor caused a fire due to negligence or carelessness that resulted in injury or damage to you and your belongings, they could be held liable. While most apartment complexes require renter's insurance to protect the tenant in case of such an event, their specific coverage would determine whether or not their insurance company would pay for the damages to surrounding units. This is tricky to navigate however, as insurance companies don't want to pay out money for smoke or fire damage to someone who is not insured by them. In addition, there are usually stipulations to their insurance that limit their liability. 
Having a law firm experienced in handling fire and burn injury victims in your corner to navigate this process on your behalf is crucial.
While few events are more stressful and devastating than losing your home in a fire, you don't have to go it alone. You have someone in your corner to fight for your rights and recover the damages you are entitled to. If you or someone you know has been a victim of an apartment building fire and suffered injuries, contact an experienced Fire injury Lawyer NYC as soon as possible.
Contact a Fire Injury Lawyer
Fires have the potential to cause devastating and life-threatening injuries within seconds. If you or someone you know has suffered a fire injury, let the law firm of Ronemus & Vilensky, LLP help you fight for your rights and hold those responsible accountable for your trauma and injuries. Contact our NYC Fire Injury Attorneys today for a free consultation or call 212-779-7070.