NYP: Jet Ski Accident Victim Seeks Legal Compensation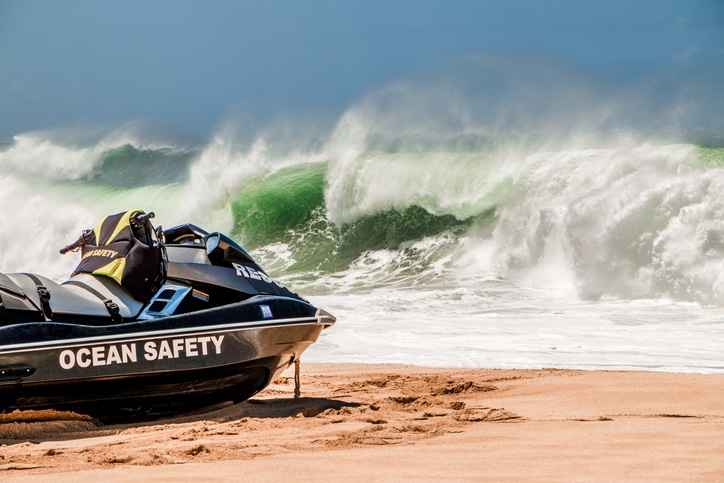 Written by Ronemus & Vilensky on July 18, 2019
A day at the beach is meant to be an enjoyable experience. Spending time with family and friends, soaking up the sunshine, and enjoying new experiences is what makes beach trips so enticing. It is not all sun and sand, however; for Tessa Fleming, her first beach trip in New York left her clinging to life itself. 
According to the New York Post, Tessa was the victim of a jet ski accident that left her in a medically-induced coma, and her long road to recovery continues to this day. She has also pursued legal remedies for the injuries she received on that fateful day. With the help of an experienced personal injury attorney, she hopes to prevent others from experiencing similar risks and potential injuries that changed her life. 
The Fort Tilden Beach Incident
July is a time for beach trips and frolicking in the sun. Tessa Fleming, a native of California, had recently moved to the New York area, and she and her friends traveled to Fort Tilden Beach in the Rockaways for a weekend at the shore. On July 2, 2018, the group's final day at the beach, Tessa agreed to take a ride aboard a young man's jet ski. According to witnesses, the vessel collided with a wave while traveling in excess of 50mph, flinging 27-year old Tessa off the back of the machine. As she fell from the back of the 2017 Sea Doo, the vessel's powerful jet propulsion entered her body, tearing her rectum, colon, and several other internal organs. She lost a substantial amount of blood as a result of the injuries she had received. The jet ski's owner raced her to shore and summoned rescue personnel. 
Emergency Care and Recovery
At the hospital, doctors placed Tessa into a medically-induced coma. After emergency surgeries and a six-week stay, Tessa was finally released from care. Her journey to recovery was just beginning, however. Since the incident, Tessa has had eight surgeries, countless procedures, and numerous complications from her injuries, including recurrent infections. For months, she has to wear a colostomy bag, and feared that it would never be reversed. 
Tessa's own strength and the support of her family and friends were instrumental in helping her overcome her challenges. Now, she has set her sights on preventing others from experiencing the life-threatening injuries she received from the Sea-Doo.
Taking Legal Action
Tessa Fleming filed a lawsuit against Canadian company Bombardier Recreational Products, the maker of the 2017 Sea Doo that was implicated in her injuries. With the help of New York-area personal injury law firm Ronemus & Vilensky, Tessa is seeking unspecified damages to compensate her for her injuries and resultant medical expenses. Michael Ronemus is representing Tessa and several other plantiffs who are seeking compensation against negligent jet-ski manufacturers.
More importantly, Tessa and her attorneys hope to protect others from the risks associated with jet skis. The lawsuit claims that Bombardier was grossly negligent and reckless in not providing adequate safety precautions for riders of the watercraft. The suit also claims that the watercraft are not adequately equipped with safety devices, particularly rider-accessible handholds. If the lawsuit is successful, it is hoped that watercraft manufacturers take their roles in providing safety for riders and passengers more seriously – ultimately preventing against life-altering injuries like those of Tessa Fleming. 
See more high-profile cases from Ronemus & Vilensky here. 
If you or someone you know has experienced a personal injury in or near New York, contact our experienced attorneys today.