Cerebral Palsy Due to Medical Malpractice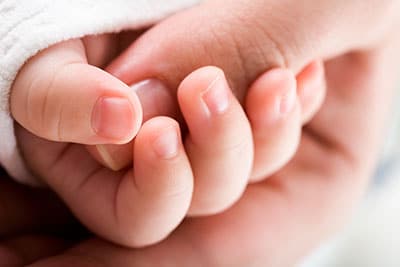 Written by Ronemus & Vilensky on December 26, 2016
Around 10% of children are born with Cerebral Palsy. Some of them get the disease due to genetics or premature birth. However, at times, it is a result of medical malpractice. If it is Cerebral Palsy due to medical malpractice, you should know that you have all the right in the world to have the doctor and medical team held responsible.
As a parent, dealing with Cerebral Palsy in infants is not easy, it entails a lot of time for extra care. Also, you will need to have your child constantly visit a doctor, attend therapy, etc. So the medical bills will just continue to pile up. Not everyone is prepared for all the expenses of a child, let alone one who is impaired by Cerebral Palsy.
Cerebral Palsy definitely takes a serious toll on a family's finances. You should be able to share this burden if not fully be covered by the person or institution responsible. The most important thing is to know that there are legal experts who specialize in Cerebral Palsy who could help you get the compensation you deserve.
What is Cerebral Palsy?
To put it simply, Cerebral Palsy is a paralysis of the brain. The defect affects parts of the brain that control motor activity and muscle tone. The severity of cerebral palsy can vary from mild to severe.
Cerebral Palsy includes difficulty in controlling muscle function which impacts coordination, balance swallowing and walking. In severe cases it could also affect the following:
Breathing

Bowel Movement and Control

Bladder Control

Mental Skills

Vision

Hearing

Cognitive Skills
For full-term babies, Cerebral Palsy is normally due to prenatal care. Sometimes, it could even be caused by prenatal vitamins or doctor's prenatal care.
Premature infants have far more risk of developing Cerebral Palsy. It is mainly because a premature brain is at high risk of bleeding as the lungs have not fully developed. Due to that, a child is likely to experience respiratory illnesses, problems breathing, which is directly linked to the amount of oxygen that enters a child's brain.
Other Causes of Cerebral Palsy include:
Genetic Disorders

Stroke

Blood clots

Poor Brain Development
Cerebral Palsy due to medical malpractice
Cerebral Palsy due to medical malpractice is probably one of the most heartbreaking ways for a child to get Cerebral Palsy.
Thorough investigation and review of medical records is necessary to prove medical malpractice as the cause of Cerebral Palsy. Cases of Cerebral Palsy caused by medical malpractice can be traced to prenatal care administered by the obstetrician as well as wrong procedures during labor.
Medical malpractice may be linked to the existence of Cerebral Palsy in an infant when there has been any of the following:
failure to detect and/or properly treat infections (like meningitis) in the mother during pregnancy

failure to appropriately monitor fetal heart rate before and during labor and birth

failure to detect a prolapsed umbilical cord

failure to plan and schedule a cesarean section procedure when a baby is too large to safely pass through the birth canal

delay in performing (or failure to perform) a medically necessary cesarean section procedure, and

negligence and unreasonable mistakes in using instruments like a vacuum and forceps in performing a delivery.
These are just some of the usual cases when medical malpractice is to blame for a child's Cerebral Palsy. Note that Cerebral Palsy can cause the death of a child if not attended to properly.
What can you do when your child has Cerebral Palsy due to medical malpractice?
Cerebral Palsy due to medical malpractice can be determined by a group of legal experts who has experience and success in trying cases related to medical malpractice and birth defects. Only an experienced medical malpractice lawyer can get things done for you. So be wise when you  select legal representation.