5 Tips For Hiring the Best Medical Malpractice Attorney
Written by Ronemus & Vilensky on February 21, 2014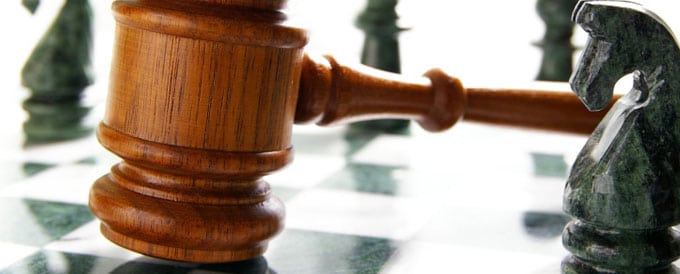 Medical Malpractice is the third leading cause of death in the United States, according to the Journal of the American Medical Association (JAMA).
This is a startling statistic.
If you believe that you have been injured, due to negligent care, the first thing you will want to do is contact an experienced medical malpractice attorney.
An attorney will conduct a comprehensive review of your case details. He or she will conduct interviews with you and review medical records to determine if your case is actionable. In this article, we are going to share five great tips for hiring a malpractice attorney.
Tip #1: Contact At Least 3-4 Attorneys
Before you make a final decision on which attorney to choose, contact at least 3-4 medical malpractice attorneys within your area. This is a good way to get a feel for whether he/she is a good fit for your case. Take note on how promptly the attorney returns your call. Another effective way to find a good lawyer is to ask for referrals. You can get good referrals by asking the local Bar Association or do a quick web search.
Tip #2: Be Wary of a Lawyer Who Makes Bold Promises
Unfortunately, there are some lawyers out there who will make bold promises just to get their hands on your case. Avoid any lawyer who guarantees a "win" or promises a specific amount of money for your case. A reputable lawyer will not use gimmicks or smooth talk to cajole a client into hiring him. He or she should present you with reasonable expectations.
Tip #3: Make Sure They Are Straightforward About Fees
A good lawyer will be very clear about fees. A medical malpractice attorney should not charge you a fee unless he/she wins your case. In fact, there is no charge for taking the case. The lawyer is paid a percent of the verdict or settlement of your case. There shouldn't be any surprises.
Tip #4. Get To Know The Attorney
When choosing a lawyer for your malpractice case, you should feel comfortable discussing your situation. This is imperative because you will more than likely be working with the attorney and his/her team for a prolonged time period. You will want to make sure there is a bond between you and your attorney and that he/she is easily accessible to keep you updated regarding your case.
Tip #5. Make Sure the Attorney Specializes in Malpractice
Most lawyers have multiple areas of expertise. Make sure the lawyer you choose specializes in malpractice cases. This area of expertise is very complex. So, you will want to find a lawyer who knows the intricacies of medical malpractice law. An experienced attorney will be able to prove that the care you received fell below the bar, as far as the standards of the medical profession.
Bonus: Choose an Attorney With a Proven Track-Record
Your attorney should not only have experience representing clients who have filed for malpractice lawsuits, but he/she should also have actually won several lawsuits. Ask the attorney if they have actually tried a case similar to yours and what the verdict or settlement was. Most attorneys will post this information on their website.
To view our full archive of successful medical malpractice settlements, visit our case results page.
If you or a loved has been injured in a hospital or other medical facility, we can help. For a free consultation with an experienced medical malpractice attorney, give us a call at: 1-800-252-7072 or email us today.