NYC Tenants File Class-Action Lawsuit Against NYCHA During COVID-19 Outbreak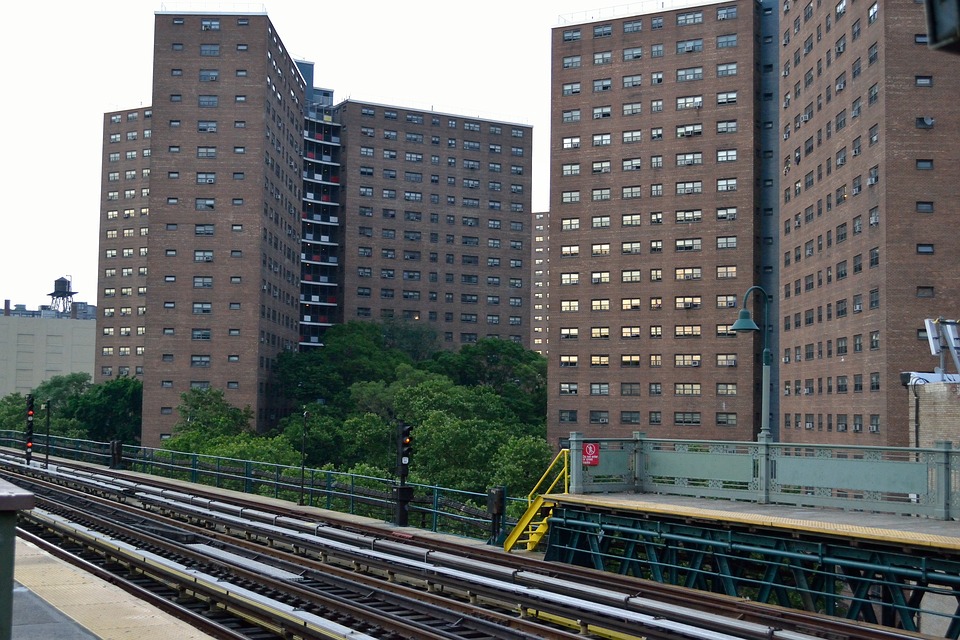 Written by Ronemus & Vilensky on May 25, 2020
June 1, 2020 – Attorney Robert Vilensky is representing residents of New York City housing who have been impacted by COVID-19.
The NY Post reported that NYCHA tenants have filed a $5 billion class-action lawsuit over the lack of safety measures in New York housing during the outbreak.
See how our COVID-19 Attorneys in NYC can help
NYCHA Tenant Lawsuit
According to the plaintiffs, the lack of preparedness by NYCHA allowed the virus to spread so quickly in buildings across the city. Over 1,200 NYCHA residents have died of coronavirus.
Continue reading recent interviews with Robert Vilensky on a NYCHA lawsuit and what residents are expecting. 
Telemundo47 Interview: NYCHA Wasted 'Valuable Time' On COVID-19 Response

Telemundo47
How to file a lawsuit against NYCHA
Contact Ronemus & Vilensky today to see if you qualify for a class-action lawsuit by residents against the New York City Housing Authority (NYCHA).
English translation:
May 18, 2020 – Reporter Pablo Gutierrez: "After the first case of Covid-19 was discovered in New York City, two weeks passed before NYCHA announced their plans to disinfect their public housing buildings, according to residents. Some local politicians are saying that this lost wasted time has had disastrous consequences. Javier Brito can't speak. He communicates by blinking. This young man, just 28-years old, has spent the past two months confined to a hospital bed. He is one of the thousands of residents of NYCHA buildings that have been infected with Covid-19."
Santa Reyes: "[Unintelligible] as of this time he can't move his legs."
Gutierrez: "As of May eleventh, 7,818 NYCHA residents have tested positive for Covid-19. 943 have died due to Covid-19 and another 298 deaths are suspected to have been caused by the virus, according to the New York City Health Department."
City Council Member Ruben Diaz: "It's a disaster."
Gutierrez: "Counsel Member Ruben Diaz is a member of the City Public Housing Committee who has jurisdiction over NYCHA."
Gutierrez to Diaz: "Are you going to initiate an investigation into NYCHA's response?"
Diaz to Gutierrez: "Definitely [unintelligible] we're going to investigate and to find out what happened."
Gutierrez: "Even more than an investigation by the City Council, some residents are preparing to take legal action against the agency. 'It the intention of my office to bring a class-action lawsuit against NYCHA,' said Robert Vilensky. 'The numbers that were mentioned earlier are not surprising to me because we believe that NYCHA, from the very beginning, did not take this crisis seriously.' According to Vilensky who represents several residents of public housing that were affected by the virus, NYCHA wasted time at the start of the pandemic and the protocols that they have established were not sufficient. 'NYCHA needs to lead, needs to set an example,' says Vilensky, 'but they have been left behind and this is the result.'
We reached out to the office of Mayor Bill DiBlasio, the New York City Health Department, and NYCHA. NYCHA said: 'It was a tragedy to have lost members of our community. Our residents have been affected at the same rate of contagion as other residents of New York City. The health and safety of the residents and employees are our priority and we will follow the recommendations given by federal and local health agencies.' The New York City Health Department indicated that they are disinfecting the buildings and that they have distributed thousands of face masks and gloves."
Unknown Reporter to Santa Reyes: "Have they given you any masks?"
Santa Rees replies: "No."
Gutierrez: "Well, NYCHA, has over 400,000 residents and 2,200 buildings, it is the largest public housing in the nation and has been plagued with controversy in the last few years. This is Pablo Gutierrez, News 47, Telemundo."
Telemundo Interview: NYCHA's Proactive Measures Failed to Contain COVID-19

Telemundo NYC
English Translation:
May 19, 2020 – Reporter Maria Vargas Pion: "It's almost impossible to find public housing in New York City where residents have not died due to coronavirus. According to the Health Department, in the so-called "projects," more than 1,240 people have died, 22 of them in the complex where Maria Gonzalez lives."
Maria Gonzalez: "I have a neighbor whose mother died and she's looking for a funeral home but she can't find any. Just like this, there are other people that I know who are in the same situation."
Pion: "In Yolanda's building, many of her neighbors have died as well. "
Yolanda Martinez: "A gentleman died and his wife. He died first and she died later. And another gentleman who lived on the 10th floor."
Pion: "In addition, there are no less than 6,500 residents who are infected, and they think that it's not just a coincidence. Several residents are going to file a lawsuit against the Public Housing Authority for negligence. Some of the residents that live in this building allege that a lack of hygiene and a delayed response on the part of NYCHA exposed them to or caused them to contract coronavirus.
According to the attorney representing the plaintiffs, his clients complain that the elevators do not work and the handrails are always dirty, which increases the risk of contagion."
Female Resident: "The elevators don't work, and the trash is inside."
Pion: "For their part, the Housing Authority said: 'Our residents have been impacted in the same proportion as other residents of the City. We will continue implementing critical measures according to the CDC and the departments of health.'"
Another Female Resident: "As you can see, there are a lot of people without masks, but I don't know if it's NYCHA's fault or the fault of the residents themselves."
Pion: "The lawsuit will be a class action so that anyone can add themselves to the claim that will be filed this week. In New York City, Maria Vargas Pion, Telemundo News."
NYCHA Residents File $5,000,000,000 Complaint Over Lack Of COVID-19 Safety Measures

Telemundo NYC
English Translation:
Plaintiff (young man): "I was so sleepy that I was having dreams with God and everything, and I felt like, little by little, that my body was suffocating."
Navarrete: "This resident of NYCHA says that for two months he was battling against the coronavirus. He was teetering between life and death. Today he is one of the thousands of public housing tenants that has filed a complaint against NYCHA and the City of New York for $5,000,000,000."
Plaintiff (young man): "Help, that's it. Help because, what are we going to do? Just help. Help everybody. I mean, and NYCHA… [shakes head]. Because there are a lot of people who are suffering."
Navarrete: "Part of the complaint alleges that "NYCHA buildings were disproportionately affected by the coronavirus due to what it calls negligence on the part of the staff and management for public housing buildings, as well as the City of New York. The plaintiffs say that there was a failure to take action to protect its residents."
Bob Vilensky speaks in English: "They were never given any masks. There were no signs up about telling people to stay 6 feet apart."
Navarrete:  "The lawyer that represents the plaintiffs commented that they weren't given masks, there were no signs regarding physical distancing, and that little was done to stop the spread of the virus.  In a forum, NYCHA hosted, they said that since March 11th, it has been disinfecting those buildings that house older people five times per week and that in buildings that house families, disinfecting takes place three times per week.  They also mentioned that they are especially focusing on common areas.  But the mother of one of the plaintiffs says that conditions have not improved." 
Mother of Plaintiff: "They clean a little bit in the morning, but after 12 noon it's all filthy the same as before."
Navarrete: "We reached to NYCHA for comment, but they said as of this time, they have not been served with the complaint. That's all the information that I have here from the Bronx. Thank you for your trust. Cristina Navarette, News 47, Telemundo."
Contact Ronemus & Vilensky today if you have been personally impacted by COVID-19 in New York City.